The brief
Back in 2018 I worked with Topdesign (a local design agency) and for their client Toyplus. Toyplus was redesigning some of their RC (radio control) Toy Cars and they had some ideas in their head, the brief was simple: We need to create new designs of our cars inspired in animals, and in this case that animal was a Tiger.
But I had a restriction: The design had to be worked over a base that couldnt be heavily modified , only superficially and tiny changes were allowed, amd always taking into account the manufacturing process, so that was the starting point.
The client asked for a first round of concepts which included an organic design of a tiger (basically the animal), but he also asked for a more mechanical one and other like a more up-to-date vision of a car with some fantasy details.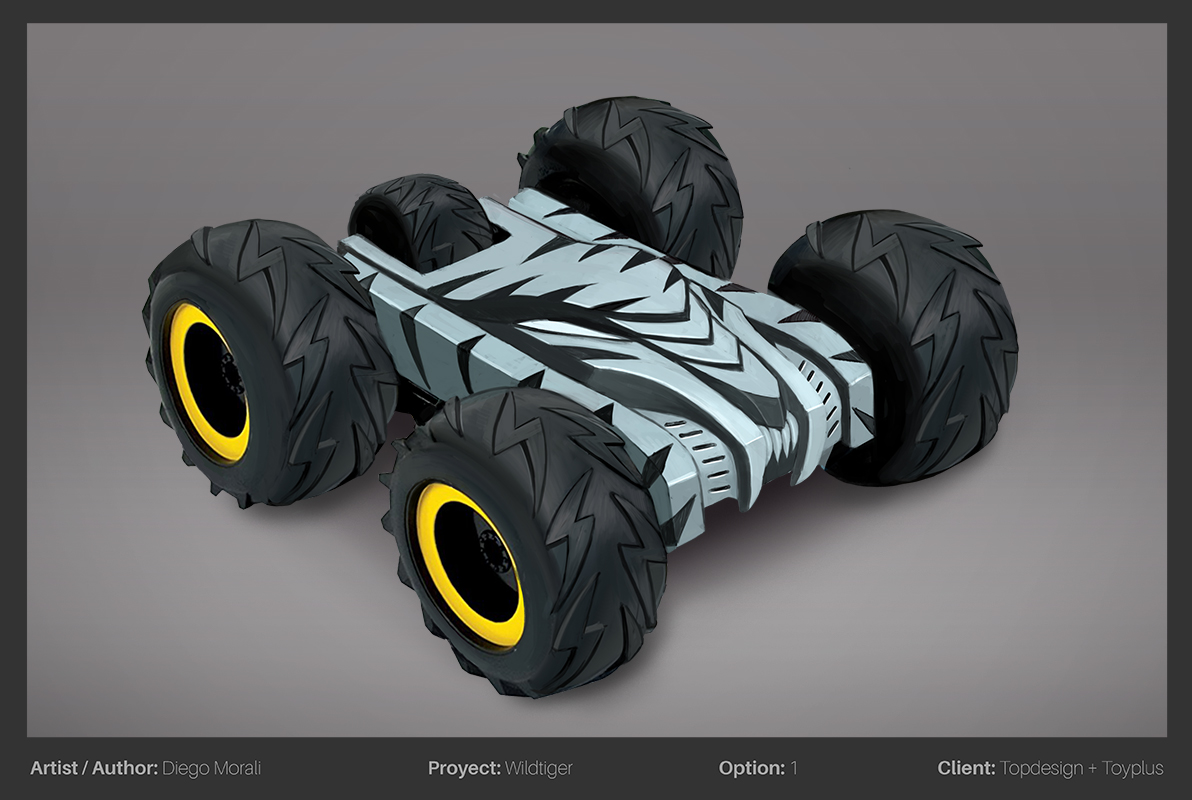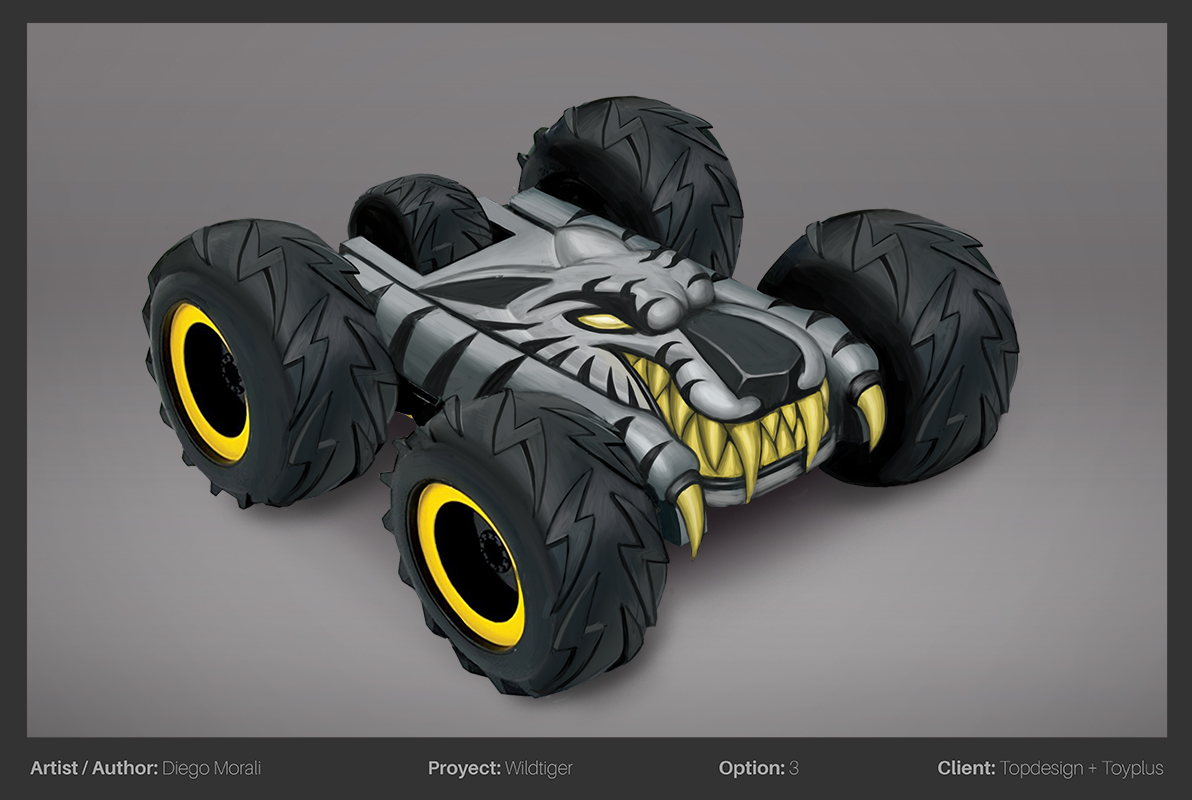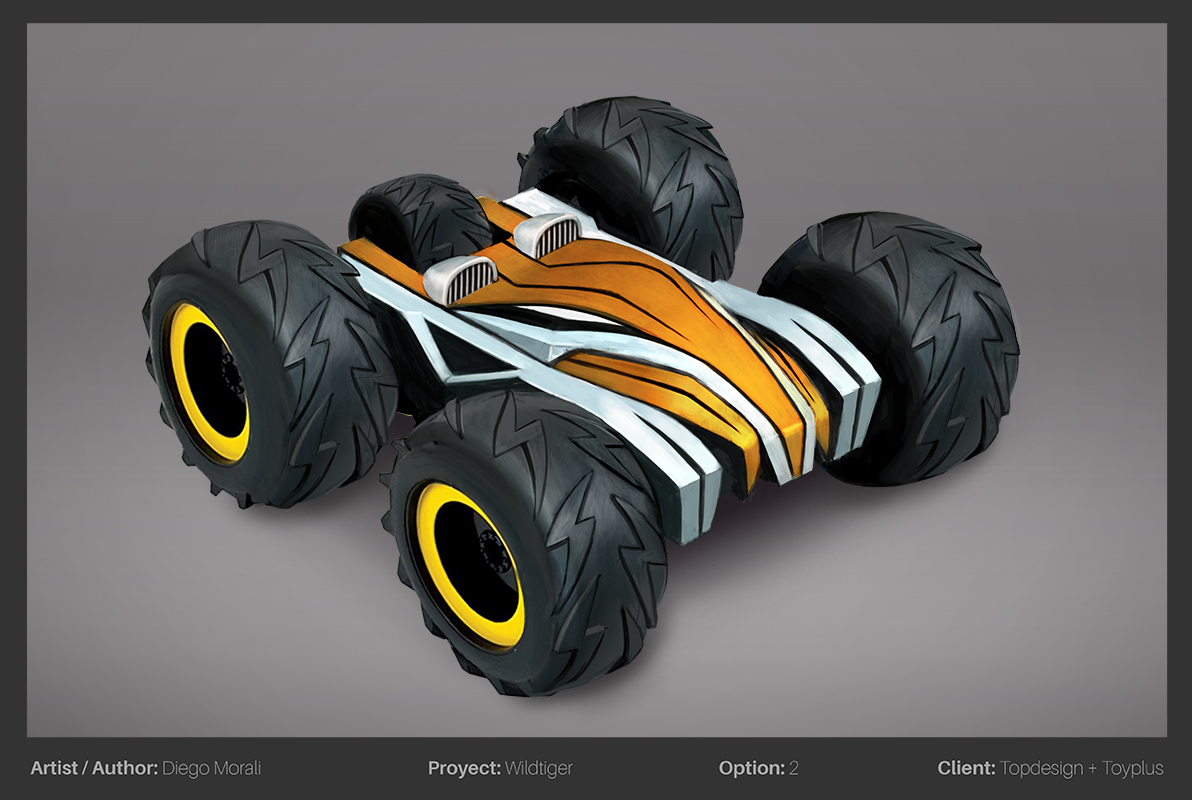 The winning idea
By this time the winner idea was the organic Tiger, but we still needed to iterate and experiment in order to reach the final concept. The iterations consisted on having other option as a nose and to experiment with the shapes of the eyes in order to make him reach that angry look. The snout was also changed a little bit to make it more expressive, at the end the client asked us if we could make the eyes bigger just for the sake of making them bigger so we did and the version #4 was the one that the client liked the most.
Author: Diego Morali Romo          Copyrights: Topdesign