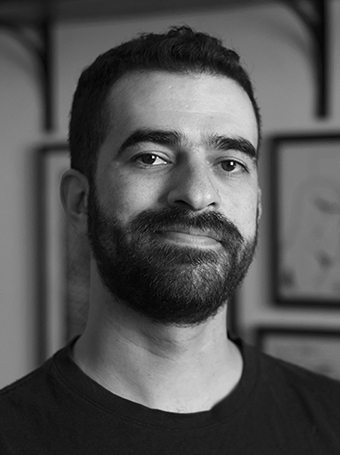 Diego Morali
Illustrator and concept artist

 
Digital artist born in Mexico City (CDMX). Graduate in Graphic Design. He began his career working in advertisement as an illustrator & concept artist in Queretaro, Mexico, in an Ad agency by the name of "Ezqualo" (2013-2015) , working for brands such as Michelin, Colgate, Harley Davidson, Mini Cooper, Palmolive, Suavitel, Uniroyal, among others.
Later, in 2015 – 2020 He began working in the field of animation at Anima Studios, in character development, and later moved on to Concept art and Background / Layout art. Among the projects where he has worked is:
"The Legend of Chupacabras" / Anima studios
The Legend of the Charro Negro" / Anima studios
The Seventh Knight" / Anima studios & Cartoon Network
Legend Quest" Netflix series in it's first season / Anima studios
At the Edge of the Frontier" / Anima studios
"La leyenda de los chaneques" / Anima studios
In 2020, He worked with "Company3 animation"; on the AAA movie project:
"Space Jam 2: A new legacy" as a Layout artist.
In 2021-2022 He worked on:
"Tulipop" / Anima studios
"The great wolf pack" / Anima studios – Chris Bailey
In 2023 He worked on:
 "Mi Amigo El Sol" / Fotosintesis media