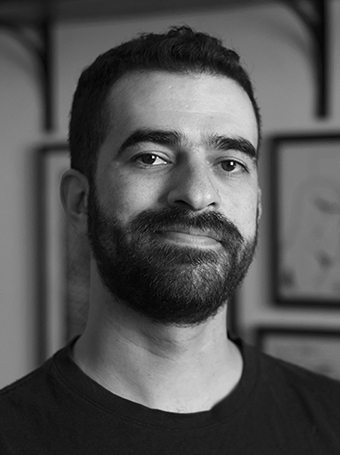 Diego Morali
Illustrator and concept artist

 
Digital artist born in Mexico City (CDMX). Graduate in Graphic Design. He began his career working in advertisement as an illustrator & concept artist in Queretaro, Mexico, in an Ad agency by the name of "Ezqualo" (2013-2015) , working for brands such as Michelin, Colgate, Harley Davidson, Mini Cooper, Palmolive, Suavitel, Uniroyal, among others.
Later, in 2015 – 2020 He began working in the field of animation at Anima Studios, in character development, and later moved on to Concept art and Background / Layout art. Among the projects where he has worked is:
"The Legend of Chupacabras"
The Legend of the Charro Negro"
The Seventh Knight"
Legend Quest" Netflix series in it's first season
At the Edge of the Frontier"
"La leyenda de los chaneques"
On 2020, He worked with "deluxe animation studios" – "Company3 animation"; on the AAA movie project:
"Space Jam 2: A new legacy" as a Layout artist.
On 2021-2022 He worked on:
"Tulipop"
"The great wolf pack"